Sweet Pea tested completely clean of all nasty viruses! Yay! I am so pleased! She is turning out to be the sweetest lap cat I ever saw. She talks, chitters, kinda like she's telling me off for leaving her locked up in that room. LOL. But then she curls up and drops immediately into my lap. She doesn't like to be alone, but I am still going to quarantine her to make sure she doesnt have a cold or anything. She is a little over a year old, so I think she was tossed out very young (hence the collar thing). I will register her with ACN in two weeks, get her chipped and fixed, and voila! Ready to go to some lucky person. I am already jealous. Can't I keep them ALL???
Wednesday I get a foster inspection. We'll see if I get approved to foster kitties.
I thought to take some pictures. So...here she is!!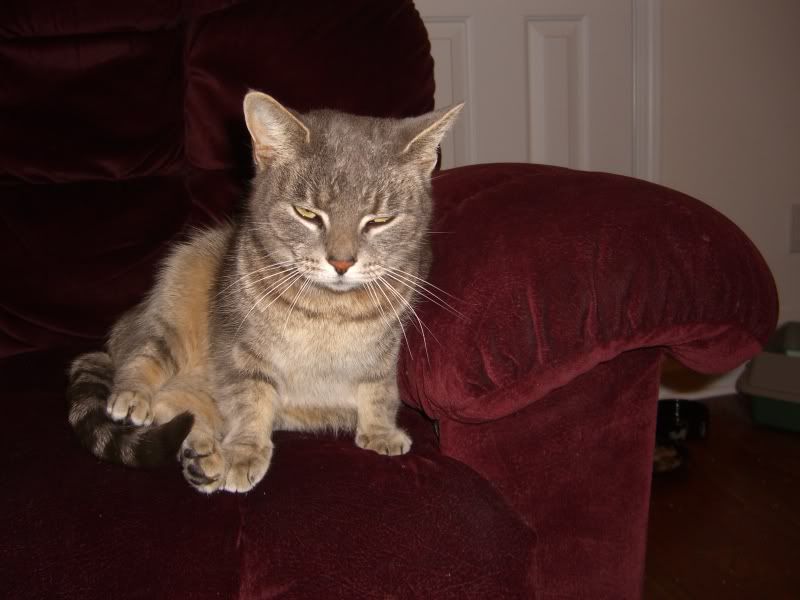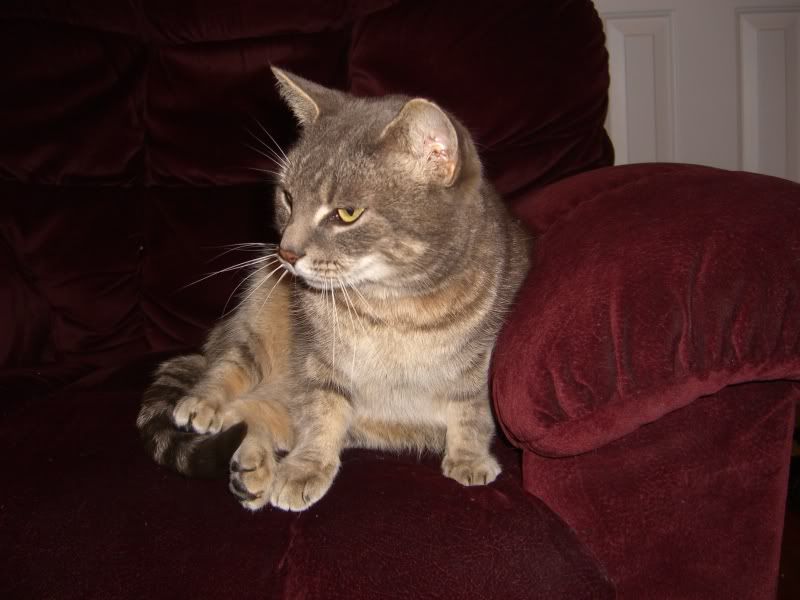 This is me trying to embed video. *cross fingers*